Crossfire
Year Released:
Available?:

Yes

Stock Capacity:
Average Retail Price(s):

$19.99

Family:
Additional Pages:
The Crossfire (the dualpack is known as the Strikefire) is a Nerf Dart Tag blaster set that includes The blaster itself, a shield, and a pair of protective glasses. It costs $19.99 USD. You can use the instructions to play many different games, from team games to one-on-one. On top is a reverse Tactical Rail, similar to an accessory. It can be put onto another blaster. It can also fit up to 6 Dart Tag Darts. The shield is velcro, to hold onto the darts' shot. Streamline Darts work very well for this blaster.
The blaster pack that includes two blasters, vests, and eyewear is called the Strikefire. The single pack is called the Crossfire.
The blaster has first been released in red or blue, but now it comes in orange and green as well.
Commercial
Edit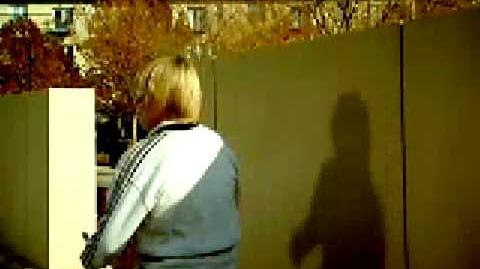 Ad blocker interference detected!
Wikia is a free-to-use site that makes money from advertising. We have a modified experience for viewers using ad blockers

Wikia is not accessible if you've made further modifications. Remove the custom ad blocker rule(s) and the page will load as expected.