Not to be confused for the Switchshot EX-3
Switchshots
Year Released:
Available?:

No
The Switchshots line was unique because, like Hydro before it, it incorporated water into a blaster. All three blasters released had good reception when they first came out, but no more were released after 2000. The gimmick, was that the user can switch between darts and water with just one motion. Both the dart-firing and water-shooting aspects of each blaster share the same air tank. It was a competitor for Super Soakers.
Blasters
Edit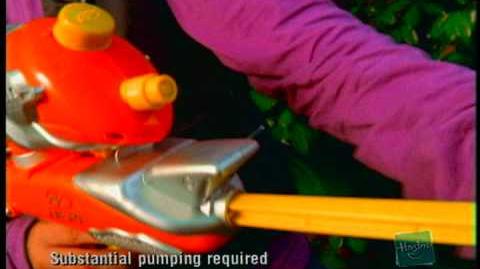 Ad blocker interference detected!
Wikia is a free-to-use site that makes money from advertising. We have a modified experience for viewers using ad blockers

Wikia is not accessible if you've made further modifications. Remove the custom ad blocker rule(s) and the page will load as expected.